2023-11-04

Posted in

News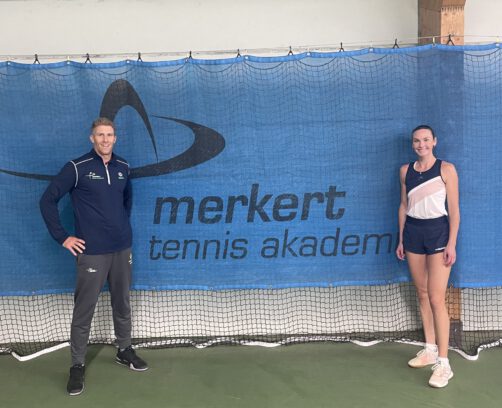 My name is Carson Branstine. I am truly looking forward to joining the club next year. I'm 23 years old, and have been playing tennis since I was 7. I was born in Los Angeles to a Canadian mother and American father. I have two older sisters who also played tennis at a very high level. To honor my mother, I decided to represent Canada where I am training with the federation and national team in Montréal. I've had many great results throughout the years, starting with my juniors career where I reached a career high of #4 in the world, won 5 singles titles, and won two grand slams in junior doubles with Bianca Andreescu. The 2017 Australian Open, and 2017 Roland Garros. I also made finals of a WTA250 in doubles, won a 25k, among many other great results such as winning rounds at a WTA1000. I have one pro singles ITF title, and made three other finals. I made a career high WTA singles ranking of 468 and WTA doubles 203.
I recently graduated from Texas A&M University where I studied Philosophy and Law. I played on the division 1 tennis team, and was ranked #8 in the NCAA singles, and #2 in doubles. My team was ranked #2 in the nation, and we won the SEC conference titles. I was also a two-time All-American.
I have many hobbies outside of tennis, I play guitar, sing, and write music. I love cooking/ baking, and writing original philosophy / literature. I hope to one day publish a book and attend law school. I am signed with Wihelmina Models, which is currently the #1 modeling agency in the world.
Of course I am excited to play and win matches for Sindelfingen. Plus it's always fun being part of a team with many great players. Coach Daniel is an incredible influence for us and has remarkable knowledge about the game of tennis. I have been fortunate enough to be surrounded by many notable coaches in my life, and he is among the top ten in the whole world. There is nobody that works harder than Daniel, and it shows in himself and his players because they are extraordinarily strong both mentally and physically. This is essential to have good results. I believe I will be a great fit here, and I will be able to contribute to the club beyond my tennis abilities. I want to bring the team together with my team experience, and use my passions to build a culture we can all enjoy. I hope together we can become close friends, better tennis players, and better people.